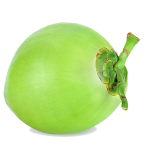 Hanging from the 'Tree of Life' in the tropical bliss coastal regions of the world, COCO LOCO brings to you natural coconut water from the
sands to your hands.
Coconut Water is a great daily source of essential vitamins and minerals, especially calcium and magnesium that helps reduce stress & muscle tension, whether for post work out, or after a night out 🙂
Natural Hydrant, Metabolism Enhancer and an Immunity Booster; a gulp of goodness everyday, for an enriched & healthier well being.
Natural Hydration
Coconut water is filled with Essential Minerals & Vitamins making it a great option to help hydrate.

No Added Sugar
Does not have any artificial added sugar or sweetener.

High Potassium & Low Calories
Coconut water has fewer calories, less sodium, but higher amounts of potassium.
Top Health Benefits of Coconut Water

Essential Minerals and Vitamins
Helps flush system of kidney stone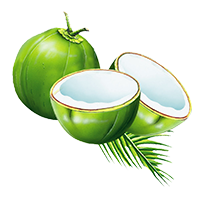 The test of coco loco coconut water is amazing. I regularly drink it. It is very beneficial for our health. This is my favourite product.... And my family too.... This is the amazing product.. I love coco loco.
Jyoti Sharma